Problems can encounter us everywhere, so we need to get ready for their hands-on solutions as well. While installing artificial grass, numerous challenging factors will be untold by any manufacturer. It's essential for us to come up with some quirky solutions. Might be news flashed before your eyes a few years ago where New England Centre for the Investigative Reporting, a non-profit organization did a survey, and various people concerns were raised regarding synthetic turf.  Concerns of parents were prominent with the report because they found turf toxic and there was an impression that artificial turf has some harmful chemicals that are easy to penetrate the skin.
It also came across from various media sources that athletes can have several problems with this. The uproar was all over the place about artificial grass and turf from Bedford UK to New Bedford, Massachusetts, Boston to spring field where everyone wanted to know about this gardening innovation. With the passage of time People are now much aware of its pros and cons, they know what to consider before buying and what essential parameters they need to look out for maintenance. Through this blog, I am going to bring few problematic installation factors into your notice. Although Installation is bit easy, you need to get ready for the possible snags that you will come across during installation
Unskilled professionals
This one is not going to put up with installation at any cost because untrained professionals will ruin whole structure. They might cut down all the borders for the sake of adjustments. Practical experience is essential so whatever option you will hire make sure their past expertise would be a significant breakthrough for installation. Otherwise, the planting will take much more time than its scheduled installation.
Poor quality products
If your hired experts are using low-quality products then mark my words you have wasted your amount on the lawn because such products are unable to deal with the smell and other moss build-up issues. Make sure experts should know about high quality and efficient products that can smarten up your artificial greenery in short time. People use the synthetic option to minimise the regular maintenance need.
Drainage issues
If you haven't checked your drainage system before installation, then there are probable chances where water will remain accumulated daily over the greenery. Clogged drains are quite frustrating for newly installed sod. It's difficult even to install so make sure before installation don't  forget to check drainage system of your home. Companies who don't want to miss their clients they used to fill up the place with granite for a temporary solution which is not ideal at any cost. When I had to go for artificial grass installation in Milton Keynes, then one of the installers did the same to solve the drainage and later on it will become the significant disaster for my backyard.
Uneven Grass
Whatever the area where it is installed you have to ensure that it is properly joined. Majority at the time of installation we use to see a line in the middle from joining point. You will look at the joints everywhere if it is not appropriately combined then fix that first because the uneven field will leave a crummy impact on visitors and ruin the yard appearance.
Fence Building
Usually, the fence has been erected to create a boundary line especially not to allow everyone in the yard where flowers and expensive plants are grown. If you still confuse either what type of fence will be appropriate then consult the installers first because they will give you timber fence suggestion or something else that won't destruct yard from edges or boundary line.
Improper Fixing
You will see various installers who don't pay attention to fixing; they just lay the sod. It will be lifted up from the corners and give an impact of unpleasant. If we make various attempts then might be our DIYs went wrong, so proper attention is needed here. Installation doesn't mean that we have to lay down the grass only adequate fixing is required for long-term sustainability.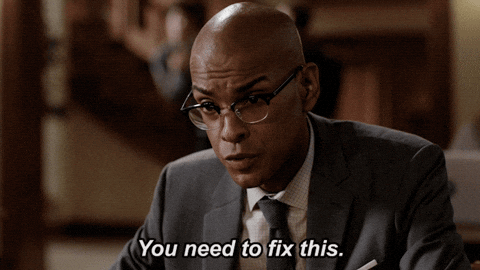 Weed-free Grass
If you got such manufacturer, who is offering weed-free lawn then trust me you are the luckiest one because to find such grass is rare. It could have a few weeds. Suspicious weed areas will be around the borderline where weed will be seen in an extensive amount.
These are the main aspects that would be problematic for grass installation and if we don't pay attention to this, then it will not only ruin the garden appearance also unable to withstand for the long term. When we are opting the synthetic turf, then there are possible chances that we are tired off daily maintenance, so this option has reduced the need for regular maintenance but still need our attention.
Image source: pixabay.com